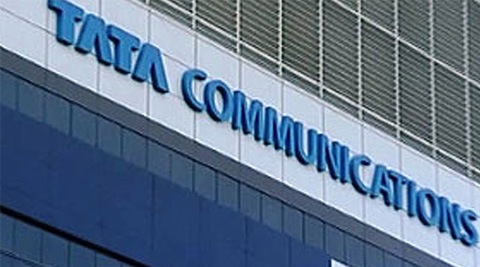 Vodacom SA, a subisidiary of Vodafone has finally clinched the deal to fully acquire Neotel, a fixed line telecom operator in which Tata Communications
holds 67.32% stake for an enterprise value of ZAR 7 billion (or around Rs 3,957 crore).
"The shareholders of Neotel and Vodacom SA have announced today that they have favourably concluded an agreement on the commercial structure and terms to proceed for Vodacom to acquire 100 per cent of the shares of Neotel valued at an enterprise value of ZAR 7.0 billion," said Tata Communications in a press release issued on Monday.
The $675 million deal would value Neotel's equity at $ 208 million considering Neotel had a net debt of around 467 million ( or ZAR 4,815 million) as at end of March 31, 2014. Tata Commuincation is likely to get around $ 140 million as net proceeds for its 67.32% stake.
The sale of Neotel is expected to ease the burden's on the Tata Commuincation's balance sheet considerably. Tata Communications currently has a consolidated net debt of around Rs 10, 307 crore and a core net debt (excluding debt of Neotel and other non core businesses) of around Rs 8,142 crore, as at end of March 2014.
Incidentally in the last quarter, Tata Communications had taken a charge of Rs 150 crore representing impairment of Neotel's goodwill that weighted down on the reported performance and resulted in a loss of Rs123 crore for the quarter.
Vodacom, which will fund the acquisition through available cash resources and existing credit facilities, will however have to wait for the regulatory approvals that is expected to close before the end of the current financial year.
"We are encouraged at the progress made to date and will focus now on ensuring compliance with the regulatory approvals processes and the engagement with the competition authorities," said Neotel's MD & CEO Sunil Joshi.
The acquisition was long expected as both companies had late last year announced their intent on entering into exclusive talks for a due diligence.
"It is in line with our financial objectives while paving the way for Neotel to improve its value proposition in the South African market," added Tata Communications' MD and CEO Vinod Kumar.
Post acquisition, Neotel is set to become a subsidiary of Vodacom South Africa, which combined with Vodacom's South African fixed enterprise business is set to create a national service provider with annual revenues of more than ZAR 5 billion, a Vodacom release said.
"Vodacom sees a significant opportunity to accelerate growth in unified communications products and services by integrating its extensive distribution and marketing capabilities with Neotel's fixed network and product capabilities," it said.
Vodacom said that the combined business would be "ideally positioned to accelerate broadband connectivity, in line with government's broadband targets, enabling Vodacom to take a leading position in the fibre-to-the-home and fibre-to-the-enterprise segments of the market."
In addition, Vodacom said it expects to achieve "substantial cost and capex synergies with an annual run-rate of approximately ZAR 300 million before integration costs in the full fifth year post completion, equivalent to a net present value of approximately ZAR 1.5 billion after integration costs," it said.
"These savings will primarily be derived from the joint utilisation of Neotel's extensive fibre network and the elimination of overlapping elements, joint procurement and the combination of overlapping administrative functions," it added.
"Through the combination of these two businesses, the provision of a wider range of business services and much needed consumer services like fiber-to-the-business and fibre-to-the-home becomes a concrete reality – it will be good for the consumer, good for business and good for the country," Vodacom Group CEO Shameel Joosub said.
"And for our investors, the transaction fits perfectly within the priorities of Vodacom's growth strategy focused on continuing our investment in data and our Enterprise business," he added.
The stock of Tata Communication closed the day at Rs 304.80, up 3.74% on the BSE.
For all the latest Business News, download Indian Express App