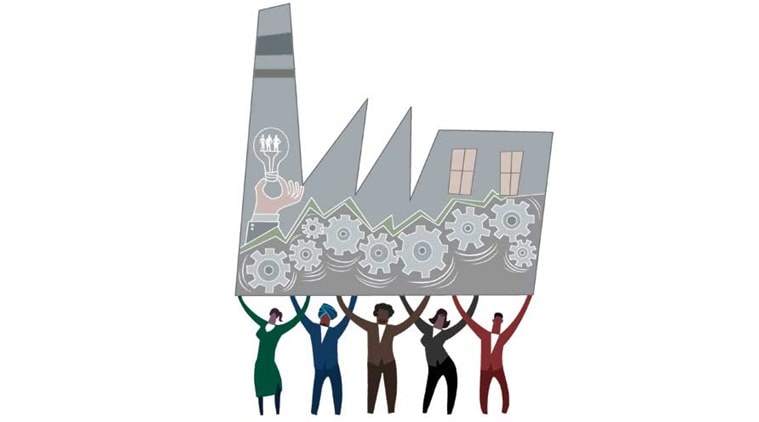 Let's face it, India's economic and reform performance in 2015 has disappointed many. Despite outperforming its BRICS compatriots by being the fastest growing economy in 2015 at 7.5 per cent, its 'bright spot' status does not leave room for complacence in 2016. Domestic private investment saw a dip in 2015 and the recent 'Mid-Year Economic Analysis' confirms this.
The cause of this stall in private investment is driven by Corporate India's complex confusion of over-expansion, debt default and risk aversion in an unfavourable investment environment, and important bills being stalled in Parliament.
Read: The billion dollar club of Indian startups: From Flipkart to Shopclues 
No economy like ours can grow without domestic private investment. Recovery is possible in 2016 if stalled private corporate investment can be restarted, to add to growth created by growth in public investment and private consumption. Start-up India will fill this vacuum as start-ups and entrepreneurs are a way to create alternate private investment models. Start-Up India can potentially be the catalyst to restart private investment flows into the economy.
As a tech entrepreneur myself, I do know a thing or two about what it takes to leave the safety of the known and venture into the uncertain world of building something from the ground up. India, today, is a hotbed for entrepreneurial activity because of the abundance of new ideas and the opportunities that these offer.
An example of an unfavourable investment environment is the complex approvals process. Back when I was a telecom entrepreneur of the first cellular company in India, I remember how it took us 11 months after the award of our first licences to roll out our networks and cellular services. The need for approvals from 46 different government agencies, for instance, delayed the setting up of each base station/cell site. In the end, we had to seek over 4000 approvals – and this was just one city.
While we have come a long way since then, there is still a lot which needs to be done to improve the investment environment. The World Bank 'Ease of Doing Business' report, for instance, shows little change in the 'number of procedures' required to start a business in India. Since 2004, the number of procedures has hovered between 13 and 15 – which is inexcusable given that it takes less than half the number of procedures in developed economies. Removing unnecessary approvals simplifies the process of registering a start-up and investing in them.
In a survey conducted by LocalCircles, 14 per cent of those polled reported that registration and taxation was found to be a serious challenge in starting up. Start-up India should address this complexity and incentivise corporate spending into new ventures through fiscal interventions. Providing tax incentives when corporates invest in start-up businesses is an important step. The government's recent announcement to waive the 'seed-funding' tax imposed by the Finance Act, 2013 if domestic angel investors invest in start-ups, is a positive move.
Start-Up India should include a comprehensive set of policies for the entry and exit of private investment. The implementation of the GST legislation will play an important role for start-ups and Entrepreneurs, as they can access the large Indian market as one open market without the complex requirements for inter-state trade that makes it difficult for small business.
The corporate insolvency legislation, in particular, is pivotal given the fact that a majority of start-ups fail, making capital recovery a real worry among investors. Under the current insolvency system in India, as per the World Bank report, the recovery rate for secured creditors from an insolvency proceeding stands at 25.7 cents on the dollar – compared to the 72.3 cents in OECD countries. The Bankruptcy Code proposes to have the corporate insolvency procedure resolved within a period of 180 days, with a fast track 90-day resolution process. It also makes provision for priority among creditors, giving the private investor a real chance at recovering the investment. Start-Up India needs this policy for its success.
The last decade have seen a number of new Indian corporates get created on the back of private capital. We are now presented with a similar scenario where new and disruptive technologies, along with private capital, can change the business landscape, where a few intellectuals have monopolised the country's discourse on technology, economy and held growth hostage. Start-up India can bring thousands of entrepreneurs from across India into this discourse and drive the growth of a transformed and diversified economy and do so sustainably.
For all the latest Blogs News, download Indian Express App