Result: 1- 3 out of 3 Article found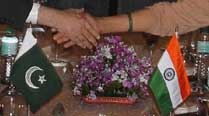 Diplomacy in South Asia is given over to give-no-quarter bureaucrats, who cleave to a nationalism that continues to trump economics.
India and Pakistan,welcomed gradual progress in their economic ties as the neighbours continue to build towards mending their fraught relationship.
India and the remaining six nations of the South Asian Free Trade Area are eyeing global free trade agreements with similar regional contingents by the end of the decade….