Result: 1- 3 out of 3 Article found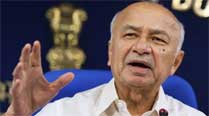 Referring to the Telangana bill, which was passed by the House earlier this week, he said he was "obliged" to the BJP for its support.
Opposition devised strategy to pursue agitation in Parliament against corruption.
A dysfunctional Parliament has ensured Congress' Sonia Gandhi and son Rahul don't get paid.